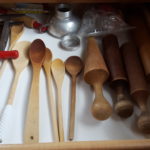 We all know that it is much easier to perform a job well if we have the right tools. We also know that if it takes too much time, effort or aggravation to do something, we are probably not going to bother. That is why a lot of people choose the more convenient drive-through or pre-packaged and frozen dinners over the time-consuming chore of cooking. But what if we could reduce the time and effort required to prepare a nourishing meal?  Let's explore some kitchen helpers that will keep you from pulling your hair out or hopping in the car to hit the drive through. If you are like me, you carefully consider any purchase and ask if it is worth the money. I have made some investments in my kitchen and kitchen tools over the years that have truly been worth it. Whether you are pre-measuring ingredients for baking a cake, weighing out the right amount of flour or chopping nuts, you need to have the right tool on hand. I have made a list of my top picks for tools that make my life easier in the kitchen. Most of these items are not very expensive but worth every penny whenever a recipe calls for the task that this tool performs. Here are a few of my favorite kitchen tools and gadgets. For your convenience, I have included a link to each item in case you are looking to add one or more of these to your culinary arsenal. I would love to hear what kitchen helper you find indispensible in your kitchen. Feel free to share in the comments below. Happy cooking!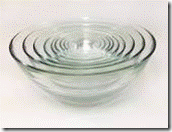 Let me begin with one of the first purchases I made for my kitchen. These nesting bowls are great for those of us who are tight on cabinet space They stack beautifully and offer just the right size bowl for melting a tablespoon of butter, cracking a couple of eggs or mixing up a large meatloaf. I love these bowls. They hold up very well and withstand heavy use. And they are very affordable. I have the same set I started with over 16 years ago and they were well worth the investment. These make a great wedding or housewarming gift because it is like getting 10 bowls for the price of one. Yay!
We also have stainless steel nesting bowls for those larger jobs. There are stainless steel nesting bowls with lids available that come in handy for food storage or transport as well. Having the right size bowl on hand for every task without taking up a ton of cabinet space is a win-win in my book.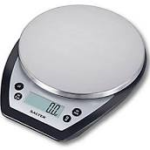 A kitchen scale can help when you need a precise weight of an ingredient. When baking, it can improve results to use weight instead of measured amounts. This is particularly true for flour or other dry ingredient for which humidity can make a difference. I cannot make sourdough bread without mine. It also helps to measure amounts of meat when pre-packaging to store in freezer for future use in recipes. There are a variety of types on the market and vary in price but I prefer a simple digital scale that can handle ounces and pounds or kilograms and grams. Some people use this to precisely weigh their portions when trying to watch calories for weight loss. Whatever the use, having one of these handy little things around is a good idea.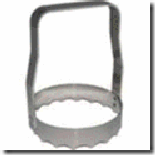 If you need to add chopped nuts or dried fruits to recipes or just chop an onion, a food chopper is a must. When a food processor or blender is just too much trouble for such a small task, you can quickly do the job with a handheld manual food chopper. The first stainless steel chopper pictured is one your mother or grandmother may have used. I have two of these in my kitchen that I inherited from my grandmother and mother. It is my preferred chopper when I need the job done quickly. There are times when a smaller chopper is just the right tool for the job and reduces your effort and hassle. The other handheld manual chopper pictured is a newer design that I discovered a few years ago. The zigzag design and the rotation of the blade make this chopper easy to use. It does a good job of chopping vegetables and nuts and you can control just how finely chopped you want them.  This one causes less mess since the ingredients are inside the container. Both are easy to clean but just be careful handling the sharp blades. A dishwasher is a great way to clean them. Choose the one that fits your needs best.
   Do you ever crave the grilled flavor of a fresh summer vegetable or juicy steak but hate the idea of pulling out the charcoals or firing up the gas grill? Fortunately an indoor grill will do the job nicely. These little appliances allow us to grill any time of year regardless of weather. Grilling is a great way to reduce the calories by draining fat from meats and preserving nutrients in vegetables while adding some flavor. They also do not take up much storage space and can be easy to clean if the grill plates are removable.  I prefer an indoor grill that allows you to select the temperature setting. You can also choose one with a grill and griddle combo for more versatility.  It is nice to have one of these on hand just in case your gas grill runs out of gas (Ahem) or you prefer not to grill in the rain or snow.  Happy grilling!
Like this post? Check out part 2 of this 4-part series on The Well Equipped Kitchen.


Disclosure: Ourdailychews.com participates in the Amazon Services LLC Associates Program, an affiliate advertising program designed to provide a way for sites to earn a small commission by advertising and linking to products on Amazon.com.  Participating in this program helps us cover some of the cost associated with maintaining a website. When you purchase a product from Amazon after clicking the link on this site, you pay the same amazing Amazon price and a portion of the cost will be credited to this site. Our intention is to avoid excessive ads on our site while providing quality information and a convenient way for you to find the items mentioned in our posts.
Please follow and like us: