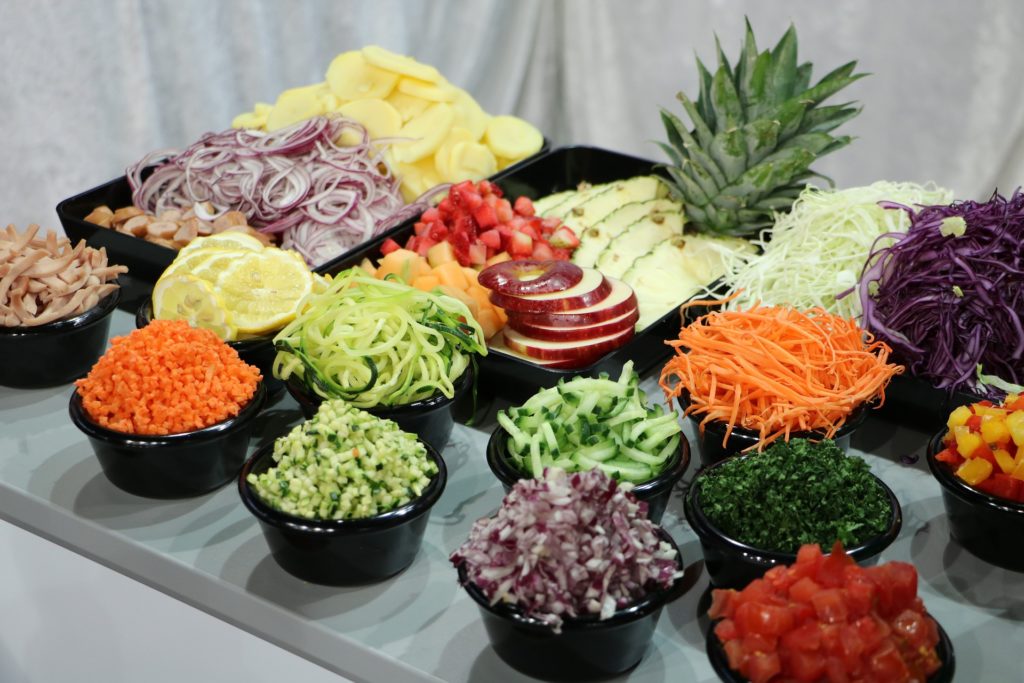 With all the hype surrounding diet and nutrition, it can be easy to become confused in the whirlwind of latest fad diets and contradictory recommendations. So what is a person to eat? Today I want to discuss some known facts and current nutrition research while relying on logic, reason and some common sense. To unravel the mysteries of a healthy diet, here are a few things we know to be true.
Calories in versus calories out determine weight changes. If you consume more calories than you burn, you gain weight. If you burn more calories than you consume, you lose weight. If your calorie intake is equal to your calorie output, you maintain weight. This is basic math and does not get more complicated than that.  Now there are a few caveats here. Some want to argue that the type of calorie matters. You could say that is true or false. While it is easier to get too many calories from foods with more fat and sugar that are higher in calories than it is from eating too much broccoli, it does not mean that the type of food or nutrient is to blame. It just means that we can more easily consume excess calories from foods in this form than we would be able to say from a plate of vegetables. Vegetables are naturally low in calories because they are low in fat and sugar. If we add fat and sugar when cooking vegetables, we have now made them higher in calories and can more easily acquire excess from them. Since most whole foods contain plenty of nutrients including fiber that helps us feel full, we feel more satisfied with less than if we eat empty calories that are void of nutrients. According to an article from the Harvard School of Public Health, the percentage of calories coming from fat, protein or carbohydrate do not matter for weight loss in a laboratory study with controlled diets. It goes on to say that in studies where participants control their food intake, there may be an advantage to a higher protein, lower carbohydrate diet for weight control. This is likely related to the fact that it is much easier to overeat carbohydrate foods than protein foods. For chronic disease prevention, the type and quality of the food sources matter more than the relative quantity in the diet. The bottom line is calories do matter and the source of the calories are important.
The same diet that reduces risk of cardiovascular disease and diabetes also helps control weight. Whether you are trying to lose weight or just want to be healthier, the good news is that you can achieve both by following the same diet. Research and the test of time have shown that a diet high in fruits, vegetables, whole grains, nuts, seeds and legumes with fish and lean meat reduces the risk of many health conditions and can promote a healthy weight. We also know that a diet high in refined carbohydrates, unhealthy fats and sugary beverages leads to weight gain and increased health risks.
Our diet and activity affect metabolism and metabolism affects weight.  When people say "I have a slow metabolism and can't lose weight", I say "Let's fix the metabolism". There are some things under our control and luckily this is one of them. While it is true that women have a slower metabolic rate than men, we can make a difference here. Muscle burns more calories than fat so exercise is a huge metabolism booster. Any type of strength training or weight bearing exercise can help build muscle to burn more calories. If you gain weight, your metabolic rate actually increases because of an increase in surface area. So if you weigh 200 lbs., you will have a higher metabolic rate than if you weigh 100 lbs. This means that you will burn more calories walking 5 miles weighing 200 lbs. than if you walk 5 miles weighing 100 lbs. Think of it as carrying an additional 100 lbs. while exercising. Other factors to consider that affect metabolism include getting enough sleep, eating enough quality protein, thyroid health, age and medications that affect metabolism.
Fat does not necessarily make you fat. This point goes back to number 1 on our list. Even though fat contains more calories per gram than carbohydrate or protein, it is not necessarily responsible for promoting weight gain. It is the total calorie intake rather than the type of calorie consumed. Some studies actually show participants losing as much or more weight on a higher fat, lower carbohydrate diet. This is thought to be related to the fact that fat promotes satiety so you feel satisfied eating less. Here again the type of fat does matter. Too much saturated fat and trans fat may be more likely to increase weight as opposed to mono- and polyunsaturated fats and there is a definite correlation with chronic disease and the type of fat consumed. It is the total amount of calories not the type of calories that cause weight gain but the type matters for health.
Increased protein intake may help with weight loss. This is related to the fact that protein promotes satiety. A higher protein diet also tends to be lower in carbohydrate but higher in fat so it is hard to isolate whether the protein or the fat makes the difference. Protein is important for maintaining muscle mass which helps with metabolism. But here again the type of protein matters. A higher intake of processed or red meat correlates with higher chronic disease risk than protein from fish, nuts, beans, seeds or poultry.
Whole foods are better than refined foods for health and weight management. Our bodies need certain nutrients in varying quantity to function at its best. Whole foods provide the nutrients needed within a reasonable amount of calories. Refined foods like sugar, white bread, white rice, etc. offer calories but minimal nutrients. This imbalance of calories and nutrients leads to weight gain and increased risk of chronic disease.
There is so much that can be said about diet and nutrition but I think Michael Pollan summed it up best in his book In Defense of Food: An Eater's Manifesto. Eat food. Not too much. Mostly plants. While some of the book leaves room for debate, I believe the major premise of the statement above is good advice. Another great example can be seen in Dr. Weston Price's book Nutrition and Physical Degeneration. This book summarizes Dr. Price's research on different people groups from several geographic areas and the impact of their diet on health. Both are interesting reads and full of thought-provoking nutritional insights. I have included a link to some of my favorite books below. Here is to good food and good health!
Please follow and like us: