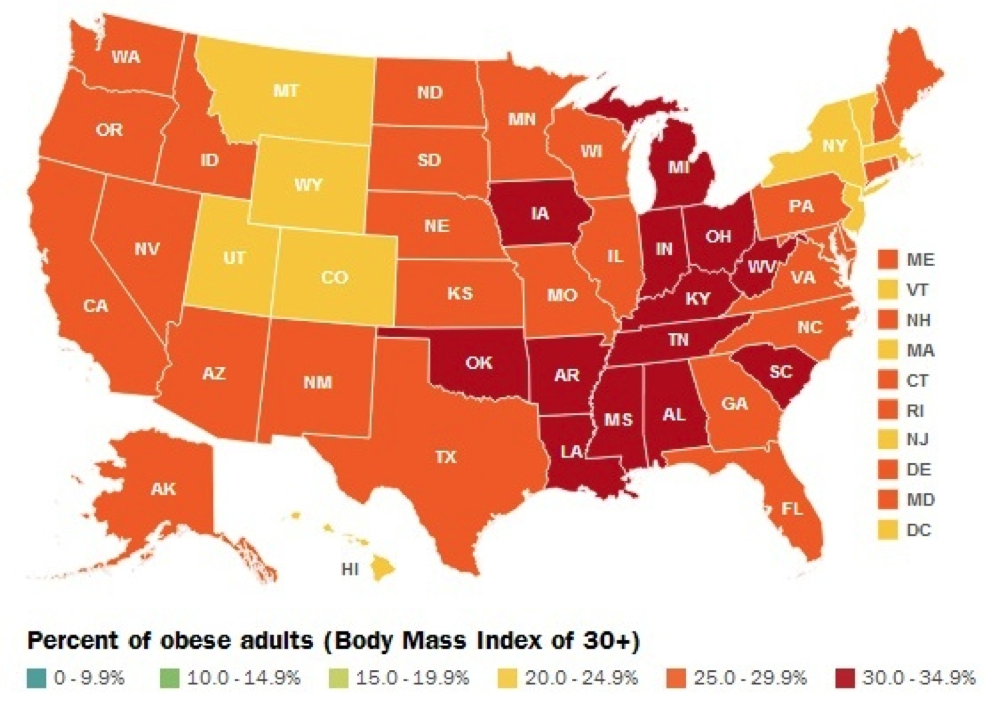 If you have watched the news or read an article recently related to health, you probably know that more than one-third of the U.S. population is considered obese. Obesity is defined as having a BMI equal to or greater than 30 and is based on your weight relative to your height. About another third of the population are considered overweight and are at risk of obesity. Overweight is defined as having a BMI between 25 and 29. These numbers are concerning due to the increased risk of health problems associated with obesity. The causes of this increase in obesity over the past few decades is multifactorial and no one treatment will solve the problem. My concern is that with any problem there are many people willing to offer a solution for the right price. Due to the high number of people living with obesity, the opportunity to sell weight loss products and services for profit is growing and so are the unscrupulous opportunists eager to make money. While there are some good programs and products offered, I want to focus on some important things to consider when trying to lose weight. Here are my weight loss do's and don'ts.
Not all weight loss is healthy.

Don't skip meals, starve yourself, exercise obsessively or restrict entire food groups.
Do eat regular balanced meals throughout the day, limit your portion sizes, avoid sugary beverages, avoid junk food and be more active.

Anything that promises a 30 lb. weight loss in 30 days is not realistic.

Don't set your expectations so high that you set yourself up for failure.
Do plan on seeing a 1-2 lb. weight loss per week with the expectation of losing 4-8 lbs. a month. This translates to 48-96 lbs. in a year. Gradual weight loss is better.

 Weight loss does not have to cost a lot of money or severely restrict calories.

Don't waste your money on expensive diet programs or pre-packaged food. While pre-portioned meals can be helpful, it may not be the most cost effective solution. Calories do matter but restricting calories too much may backfire and lower your metabolism making it harder to keep the weight off.
Do look for more affordable whole foods to incorporate into your diet and plan your meals ahead of time. Most women will need 1400-1600 calories per day and most men will need 1600-2200 calories per day depending on activity level, age, weight and amount of weight loss needed. A registered dietitian can tell you for certain.

 Exercise is an important part of any weight loss program.

Don't start an intense exercise program if you have not been exercising before. A gradual increase in activity will help avoid injury while building endurance and strength.
Do begin slow and build up over time. Incorporate cardiovascular exercise such as walking, biking or swimming with strength training such as weight lifting to get the best results. Try to get 30 minutes 5-6 days per week.

Weight loss should be just like your medical treatment – individualized for you.

Don't compare yourself to others. What may work for one person may not work for another. Also your ideal bodyweight may be very different from someone else.
Do focus on your particular goals and what diet and exercise works best for you.

No pill or injection can take the place of a healthy diet and active lifestyle for weight loss.

Don't think that a pill or injection will solve all your problems without your effort.
Do work on issues that led to the weight gain and use medications if needed as extra assistance to reach your goals. Talk to your doctor if you have made consistent lifestyle changes but still cannot lose weight.
As a dietitian I have heard some crazy ideas about how to lose weight. From very restrictive diets that limit calories to the point of starvation or eliminate entire food groups to avoid certain macronutrients (like carbohydrates) to eating only certain foods in combination with other foods and only at certain times of the day. It can be quite amusing at times. But obesity is serious and there is nothing funny about someone being taken advantage of because they are trying to lose weight. And yes, you can lose weight on just about any of these programs but it is not always a healthy weight loss and may contribute to problems later on. For example, some diets advocate a very low fat diet. While this may save calories, it can also set you up for gall bladder issues. Once you reintroduce foods containing some fat (which you need by the way) you may find yourself having gallbladder issues. This is not a good trade off for a little bit of weight loss.
So my professional advice is to start by restricting the portions of foods that you are currently eating. Eating smaller amounts more frequently can help you avoid being too hungry. Then begin to incorporate healthier fruits and vegetables into your meal plan. Next, start eliminating foods or beverages that you know are unhealthy like sweets and soda. Experiment with different foods in order to get variety in your diet. Choosing fruits and vegetables of different colors makes this easy to do. Be careful when eating out and try cooking without adding excess oil, butter, sugar or salt. Add daily exercise to your routine to burn calories. Make sure you are getting adequate sleep at night. Being sleep deprived can make it harder to handle stress and you may be tempted to eat during the day in order to stay awake. A good 7-8 hours of sleep is ideal.
If these tips do not work for you, see a healthcare professional that can help you identify other possible causes for the unwanted weight such as thyroid issues, hormone imbalances or medication side effects. Diet becomes even more important if any of these are an issue. To find a qualified dietitian in your area that may be able to help, click here.  Feel free to share your comments below.